Your First Visit
Learn about us.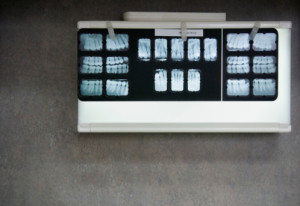 Whether this is your first dentist's visit in years or just your first visit with us, we aim to make your experience as comfortable and worry-free as possible. As a new patient, we ask that you please fill out the new patient forms below before coming to our office. This will save both you and us time, and it allows us to concentrate solely on getting to know you and your dental goals when you're here.
(Patient forms found at http://www.chamisahillsfamilydental.com/patient-forms/).
With paperwork out of the way, we can focus on building a relationship based on trust with you. The first order of business is to get to know you and your dental goals, and to address any questions or concerns that you might have. Once we thoroughly understand what it is that you hope to gain from our relationship, we perform an in-depth exam and cleaning, with x-rays. Our findings, which we will go over with you, will help us determine how to meet your dental needs and achieve your smile dreams in the most efficient way possible. From there we will establish a customized treatment plan that fits your life and your budget.
Get to Know Our Team Before You Come!
At our office we want people to feel comfortable the moment they walk through our doors! The best way to achieve this? Familiarize yourself with our team before our appointment:
· Meet Our Doctor
· Meet Our Team
· Office Tour