Welcome to the Patient Center
Learn about us.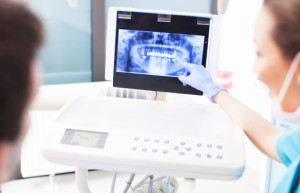 At Chamisa Hills Family Dental, we believe in teaching and being dental educators so that our patients can make good decisions concerning their dental health. However, while a great deal of educating must be done in office, some of it should be done at home too. So that you're familiar with our policies and procedures before you even set foot in our office, we've provided links to the most common areas of concern regarding dental treatment. If you have any questions or concerns regarding any of them, we will be happy to address them via telephone or in our office. We've found that this is the best way to respect both your time and ours.
At Chamisa Hills Family Dental, we believe that your time is valuable. To ensure that no one's time is wasted, we've made it easier for you to access all of the most important information you need to make the best dental decisions for your life and your budget. If you like what you see, give us a call at 505-891-3190 to schedule your first visit with us today!
In the Patient Center, you'll learn about:
· First Visit
· Financial Policy & Insurance
· Infection Control
· HIPPA
First Visit
Whether this is your first dentist's visit in years or just your first visit with us, we aim to make your experience as comfortable and worry-free as possible. As a new patient, we ask that you please fill out the new patient forms below before coming to our office. This will save both you and us time, and it allows us to concentrate solely on getting to know you and your dental goals when you're here. Read more…
Infection Control
At Chamisa Hills Family Dental, your health and safety is our number one priority. To ensure that you receive the comfortable, relaxing dental experience you were promised in a safe, clean and caring environment, we not only follow the recommendations set forth by the Centers for Disease Control and Prevention for dental offices, but we take extra precautions as well. Read more…
Financial Policy & Insurance
At Chamisa Hills Family Dental, we believe in helping our patients achieve the smile of their dreams. For many patients, cost is of a major concern. If you're worried about cost, we understand, which is why we work with you to overcome whatever financial obstacles you face. A healthy smile has the power to change your life, and nothing – not fear, time and certainly not cost – should get in the way of that. Read more…
HIPPA Compliance
At Chamisa Hills Family Dental, we believe that you are solely responsible for your health – oral and overall – and that, with that responsibility, you maintain the rights to all information pertaining to it. Because of this, we adhere to the HIPPA guidelines and Privacy and Security Rules. Read more…